Le Château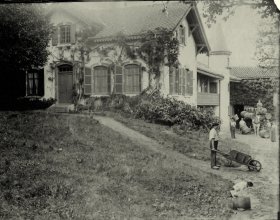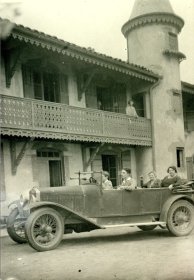 Owned by the same family for over 5 generations, La Bourdonnière was built in the late 18th century. The property offers a delicate family-owned atmosphere.


The different buildings are covered with beautiful curved tiles and there's a magnificent tower with an astonishing aisle and an unusual balcony. It looks like a Russian datcha, a charming house with almond-green shutters overlooking an amazing view. From there, you can discover the peaceful gardens, the 300-year-old Lebanese cedar tree, its huge branches and its reflection in the pond surrounded by rosebushes.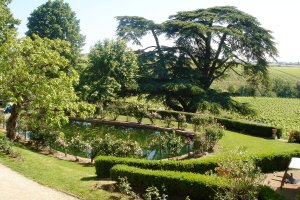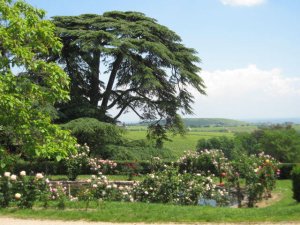 There is also a vegetable garden, a vast terrace as well as a swimming pool where you'll have the opportunity to sunbathe and relax.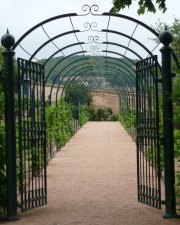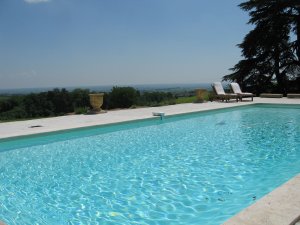 You'll surely find the perfect spot by the gazebo or the swimming pool and will find comfort and joy in contemplating the surrounding vineyards. For La Bourdonnière offers a magnificent view, from the Py de Morgon to the Saône valley and the foothills of the Ain area. If the weather is clear, you'll be able to see the Alps and the Mont Blanc in the background.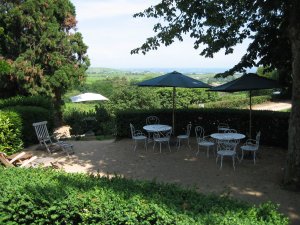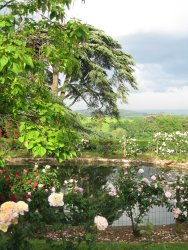 In this place, blessed by Gods, but mostly by Bacchus, the God of wines, you'll be warmly welcomed by the young owners, Jérôme and Hélène Witrant, who took over the family business and carry on the good work and the tradition.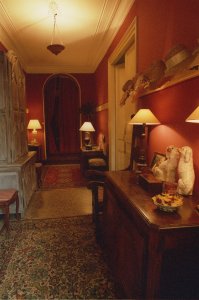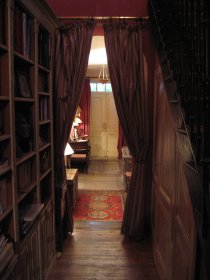 You'll be housed in one of the three
bedrooms
of the Château which are cosy and elegant, with their beautiful fabrics and their charming pieces of furniture. Your stay will be as romantic as you thought it would be. Next to your room, you'll find the large living room/library where you'll be able to enjoy the view, have your breakfast or read a book by the fire.
You'll have the opportunity to enjoy a
wine tasting session
. Across the courtyard with the fountain, come and join us in the heart of the Château : its vast cellar, cool and peaceful where our Morgon and Régnié are ageing. You'll especially taste our Régnié 2002 and our Morgon 2003.
The sweatness of the Beaujolais region and La Bourdonnière's charm will definitely make you forget that there will come a time when you will have to leave.