The wines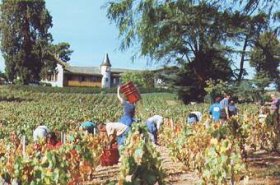 The property was planted with Gamay vines 35 years ago and produces Morgon and Régnié on 13.5 hectares of granite soil facing East and South-West.
The very first vintage dates back to as early as 1669.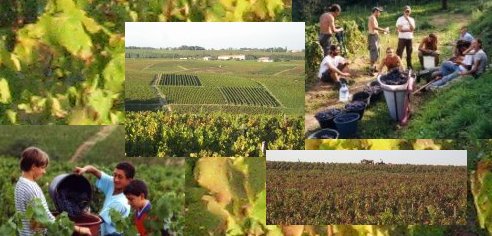 Genuine
After selecting the best bunches of grapes by hand, Jérôme chooses the finest grapes within those bunches. This stage is called destemming or stripping. Then, the grapes are put in oak barrels during 24 to 36 months. It's the only property where this very strict selection has been carried out for 5 generations. This technique is called the Burgundy method and enables you to keep your bottles for 10 years in your cellar, with no fear of losing the wine.
MORGON

Nice deep purple colour. Strong and fleshy with pit fruit flavours such as apricot,
peach or sherry.
Can be kept for over 10 years.


REGNIE

Nice ruby colour. Very aromatic with mainly red berry flavours such as raspberries
red currant, and blackcurrant.


BEAUJOLAIS VILLAGES

Balanced and rounded wine.
Red sherry colour.
Red berries, blackcurrant and strawberry flavours.

BEAUJOLAIS ROSE

Arômes de fruits à chair blanche mêlés de miel. Attaque en bouche agréable avec une note veloutée en finale